The Foundation, along with its donors and sponsors, are working to build the future workforce of the graphic communications industry.
The Print and Graphics Scholarship Foundation (PGSF) is a not-for-profit, private industry-directed organization that offers technical school, undergraduate, and graduate fellowship assistance to men and women interested in a career in the graphic communications field.
PGSF has two main missions. First, to attract young people to the industry and inform them (and their parents, school advisors, etc.) of the wide variety of career opportunities available. Second, if they are pursuing post-secondary education in order to enter the field or are currently working and looking to continue their education part-time, we provide financial assistance to them.
Our Services
BUILDING THE FUTURE WORKFORCE OF THE GRAPHIC COMMUNICATIONS INDUSTRY
Students
Scholarship awards vary in amount from $1,000 to $5,000 per academic year, in most cases, for up to four years. Financial assistance is also available for current employees in the industry who are taking part time classes to advance their career.
Apply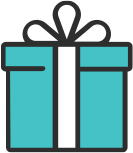 Donor
Change the life of someone going to school by providing them the extra support they need to achieve their goals.
Ways to give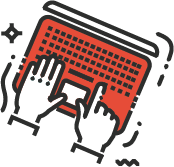 Careers
Whether you are aware of it or not, graphic communications is all around you. It is an industry that has establishments in every state and nearly every city or town. And it offers a wide range of positions from production to administrative.
Resources
Blog
PGSF News
Student Resources
Donor Resources
Videos
Testimonials
"I think of this past semester as a foundation for my graphic design skills, which is hugely important. I plan to study abroad in London next spring, and have internships lined up for this summer, all thanks to the skills I've learned this year and the help from PGSF!"
– Julia Banks, Harold Gegenheimer and Madeline McClure Gegenheimer Scholarship
"I want to thank everyone for their work in helping students like me be able to pursue and achieve our educational goals. It means a lot to me, my family, and the students I've been able to work with throughout my career. I will continue to promote these scholarship programs as I know it makes a big difference to so many students. Thank you for any part you play, and everything you do!!"
– Kalani Ferguson, Illinois Education Fund Fellowship recipient
"Without having to worry as much about finances towards my education and the quality of my supplies, I can focus more on my actual learning and spend more time improving my skills."
– Abigail Rodriguez-Colón, Georgia Southern University
"I am honored to have received a PGSF scholarship because it shows that my education is valuable to more than just me and that I am supported in my career goals."
– Hannah Peterson, University of Wisconsin Stout
"To be recognized by PGSF is very validating to me as a collegiate designer. Receiving this award has helped greatly in easing the financial burden of obtaining a higher education. But above all, it encourages me to keep pursuing a career as a graphic designer. I feel very honored to have been selected for a PGSF scholarship."
– Chandler Bess, Oklahoma State University - School of Technology
"The Print and Graphics Scholarship Foundation has been a tremendous blessing to me and my family. Its financial support has allowed me to live out my dream of playing college basketball without having to worry about working to afford college. Going into my senior year, I'm still just as thankful to be a PGSF Scholar as when I was first selected. "
– Marcus Richardson, UNC Chapel Hill