Springhouse Receives 2023 PGSF Grant
August 15, 2023 | Posted in: Grants | PGSF News | Student Resources | Testimonials | Schools
Thank You PGSF Foundation for Empowering Springhouse Students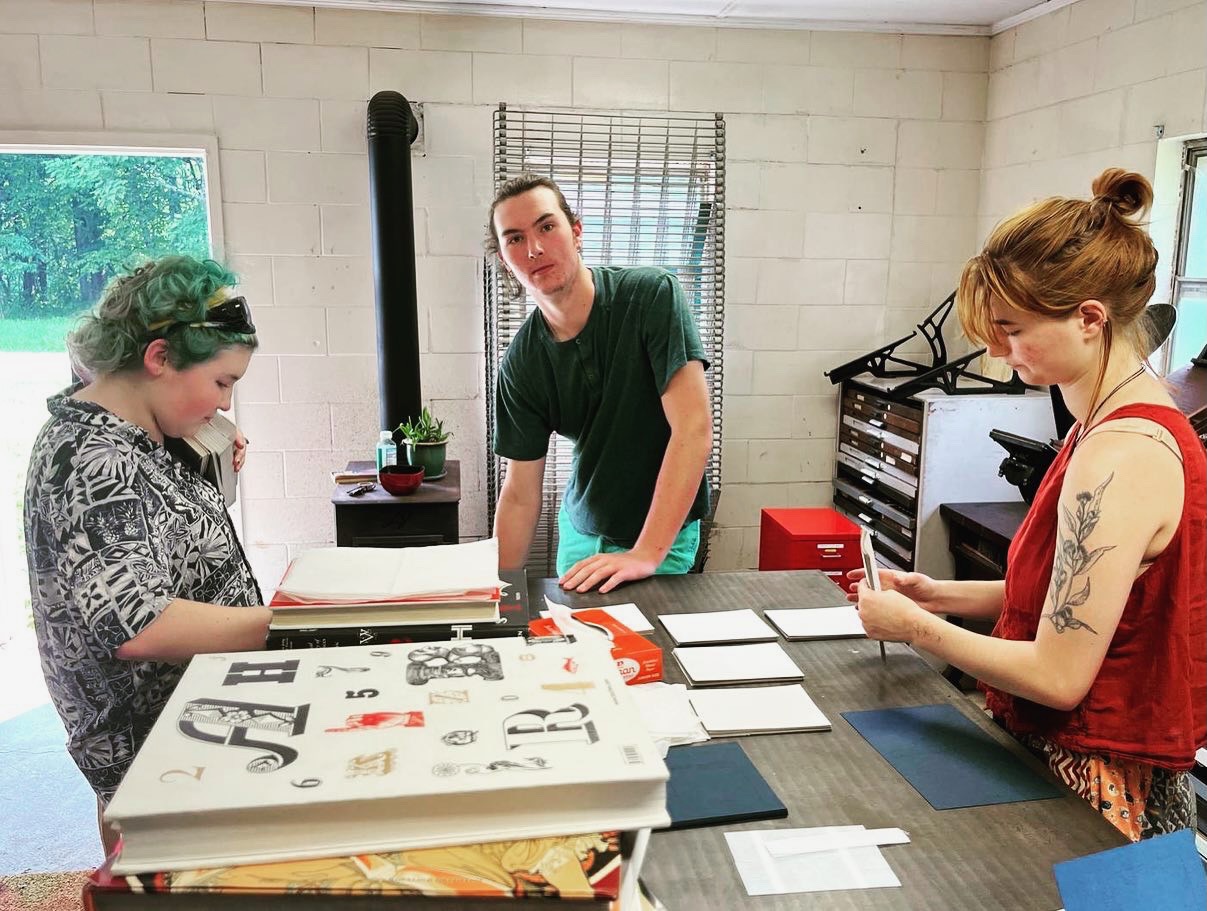 As we reflect on the journey that has brought us to this point, we cannot help but feel overwhelmed with gratitude and excitement. We, at Sourced Press (Springhouse's print shop), would like to extend our heartfelt thanks to the Print and Graphics Scholarship Foundation (PGSF) for the generous grant that has been bestowed upon us. Your support has been a game-changer for our high school students, and it has ignited a passion for creativity, learning, and a deeper appreciation for the graphic communications field.
Since 2014, our high school has been dedicated to redesigning education to foster a more vibrant culture, nurturing each individual to embrace their gifts and talents fully. With the grant received from PGSF, we can now take this mission to new heights and continue spreading the message that "Life is a gift, and it is up to us to take care of it in bold and creative ways." PGSF's support has enabled us to expand our print shop, acquiring letterpress, screenprinting, digital, and bookbinding material. These additions have been instrumental in nurturing the talents of our students and elevating the quality of our work.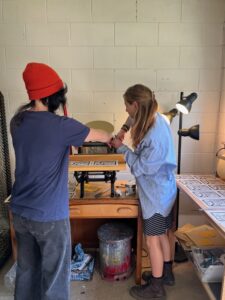 Our print shop, nestled in the serene landscapes of Floyd County, VA, has become a hub of creativity and inspiration for our students. They now have access to state-of-the-art equipment, igniting their curiosity and fostering a love for the art of printing. With your support, we are confident that we can nurture a new generation of talented individuals who will continue to make significant contributions to the graphic communications field.
Once again, on behalf of Sourced Press and Springhouse, we extend our deepest gratitude to the Print and Graphics Scholarship Foundation (PGSF) for believing in our vision and supporting our mission. Your grant has empowered us to continue fostering creativity, inspiring action, and making a difference in the lives of our students and beyond.
With heartfelt thanks,
Sarah Pollock
Director of Sourced Press
Springhouse
Sarah Piper Yates Pollock (she/her)
Director of Sourced Press
Springhouse
(540) 651-4673
www.springhouse.org/sourced-press