Scholarships for People of Color: Resources and Requirements
September 12, 2022 | Posted in: DEI | Scholarships | Student Resources | PGSF Blogs

A while ago we shared this article with important information and an infographic about how to win a College Scholarship. Now, more than ever, finding College Scholarships is important for students and their parents to offset the high cost of education. The Print and Graphics Scholarship Foundation is pleased to offer more than $500,000 annually to part-time and full-time students studying print and graphic communication.
PGSF is excited to share this resource guide titled, Scholarships for People of Color: Resources and Requirements. Contributed By Pearson Pathways, this guide provides detailed insights and resources on the following topics:
– How Scholarships Work
– Type of Scholarships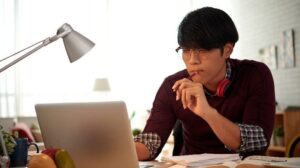 – The Importance of Scholarships for People of Color
– How To Apply for Scholarships
– Tips to Find the Right Scholarship
– Steps to Secure a Scholarship
– And much more!
Feel free to check out all the other online resources the guide provides here:
https://www.pearson.com/pathways/student-resources/scholarships-for-minorities.html
PGSF is committed to providing equal access to all individuals applying for scholarships and other funds through PGSF. Funds are awarded solely on the applicant's merit and specific desire to seek financial support in funding their educational pathway, including learning skills in a technical work center or outreach program, resulting in a career in the greater print and graphic communication field.