Endowment History – The William Krueger Scholarship
December 29, 2021 | Posted in: Endowments | Scholarships | PGSF Blogs
The William Krueger Scholarship
Established 1981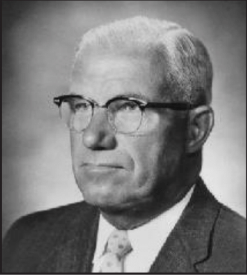 Mr. Krueger established the William Krueger Scholarship to give students a chance to further their education, especially in the printing field. His father, William Krueger I, was the founder of Krueger Printing Company of Milwaukee, Wisconsin.
1n 1934, Krueger bought out Standard Printing Company in Racine, which was started by Harry Quadracci, Sr. Harry became co-founder and together they started the W.A. Krueger Company in Milwaukee. The company continued to grow. They built plants in Brookfield, WI; Phoenix, AZ; New Berlin, WI; Senatobia, MS; Jonesboro, AR; and Pontiac, IL. During the 80's W.A. Krueger bought the W.F. Hall Company of Chicago and merged with Ringier of Switzerland.
Mr. Krueger gave "Living Gifts" to the Milwaukee School of Engineering for the printing department that bears his name. He also provided several grants to Marquette University for scholarships and the lounge in the Memorial Union building. In 1991, he gave a grant to the printing hall of Chowan College in North Carolina. 
He has served as President of the Printing Industries of Wisconsin. He served on the Board of the Graphic Arts Technical Foundation and the National Association of Photo Lithographers and was a member of the GATF Society of Fellows. Mr. Krueger was also instrumental in establishing the Education Council of the Graphic Arts. 
The William Krueger Scholarship is part of our Gutenberg Society which is comprised of members that have made a gift commitment of $100,000 or more. To learn more about all of our endowed scholarships go to our updated online book. Learn more about the opportunities and benefits of creating an endowment with PGSF on our Endowments page.
More questions – contact the PGSF Director of Development, Jeff White.