Endowment History – The Charles and Myrtle Wood Memorial Scholarship
January 13, 2022 | Posted in: Endowments | Scholarships | PGSF Blogs
The Charles and Myrtle Wood Memorial Scholarship
Established 1992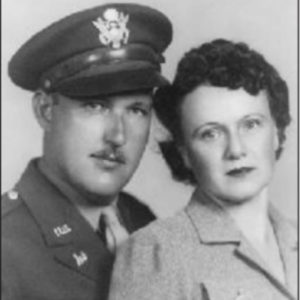 The Charles and Myrtle Wood Memorial Scholarship was established through the instructions of their will and upon their deaths. Charles was the president of Charles R. Wood and Associates in San Francisco, California.
Charles entered the printing industry in 1920. He worked with the greatest of the pioneer photo lithographers, Ellis Bassist. He then went to San Francisco and completed his apprenticeships at Schmidt Lithograph Company as a pressman and photographer. In 1935 he started his own company and donated his services and his plant on weekends for training the air force map reproduction company after the war began. After returning from the war, his company prospered for over twenty years; then he sold it to Schmidt Lithograph Company but remained as Vice President of Production.
Wood established an enviable reputation on the West Coast for high quality and innovation in printing. His company installed the first and only sheetfed gravure press in the region to satisfy his desire for even finer quality reproduction. 
The Wood Memorial Scholarship will continue to honor the memory and dedication of Charles, by providing funds to assist students pursuing careers in graphic communications and printing technology.
The Charles and Myrtle Wood Memorial Scholarship is part of our Gutenberg Society which is comprised of members that have made a gift commitment of $100,000 or more. To learn more about all of our endowed scholarships go to our updated online book. Learn more about the opportunities and benefits of creating an endowment with PGSF on our Endowments page.
More questions – contact the PGSF Director of Development, Jeff White.