The Print and Graphics Scholarship Foundation is publishing profiles featuring some of their more than 6000 former scholarship recipients. This series gives you an up close and personal insight into the thoughts and motivations of the former students who are a part of our industry today. As our current employees reach retirement and leave, replacing them becomes an increasingly important factor for many companies. Here is one story…
Justin Bass
DiscPro Printing & Graphics Houston, TX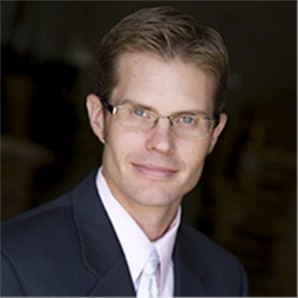 Justin Bass graduated from Texas A&M University-Commerce, with a Bachelor of Science, Printing, in 2003.
A Profile
Justin Bass graduated from Texas A&M University-Commerce, with a Bachelor of Science, Printing, in 2003.
How did you first get interested in the graphic arts, or decide to focus on graphic communications in school?
I've been interested in print ever since I was a kid. I grew up in the business. My father ran presses for years before he went into sales. Then he opened his own business.
Did you take any courses in high school that were related to graphic communications, or that prepared you for your planned career?
I was on the yearbook staff and took photography.
How do you think going through your education process prepared you for the workforce?
It helped me fine tune some of my skills, but I had been working in print shops since I was a teenager.
In Today's Workforce
What company are you working for now and what types of products and services do they provide to their customers?
I am at DiscPro Printing and Graphics, located in Houston, Texas. This is a mid to large size commercial offset print shop. We do most everything including business cards, magazines, books, brochures, direct mail pieces, large format printing and digital printing.
What job did you first have with the company when you started, what position do you have now, and/or what else have you done since joining the company?
I started out in hand bindery, and then worked in every department. I ran presses, bindery equipment, deliveries, prepress, and customer service. Eventually I ended up in sales, where I am now.
What do you think employers are looking for in today's workforce and the current industry environment?
They need to be well rounded in the process from beginning to end. There are too many variables to not know what you are doing.
Is there anything that you have found to be particularly different from what you initially expected, now that you've progressed through your work career for a period of time?
No, not really. Since I literally grew up in the industry, I've just watched it change over the years. There is no standing still, with all the new technology we have coming along.
Have you changed your plans or ideas about what area or type of job you might like to have since you first considered the graphic communications field and began studying for a career in it?
Nope, my main goal was to eventually be in sales.
What do you see yourself doing a few years from now?
Probably pretty much the same thing. I enjoy what I do. I like the business, and dealing with people. My days are never the same, and I like it that way.
Was being a recipient of a PGSF scholarship important, or did it have an impact on your future or ability to succeed in the industry?
If it had not been for the scholarships, I would not have been able to attend college. I also wouldn't have had the chance to be in a fraternity, which was also a great experience. I learned a lot about leadership and delegation while I was a part of it.
< Back