Endowment History – Alcom Printing
July 13, 2021 | Posted in: Endowments | Scholarships | Student Resources | Donor Resources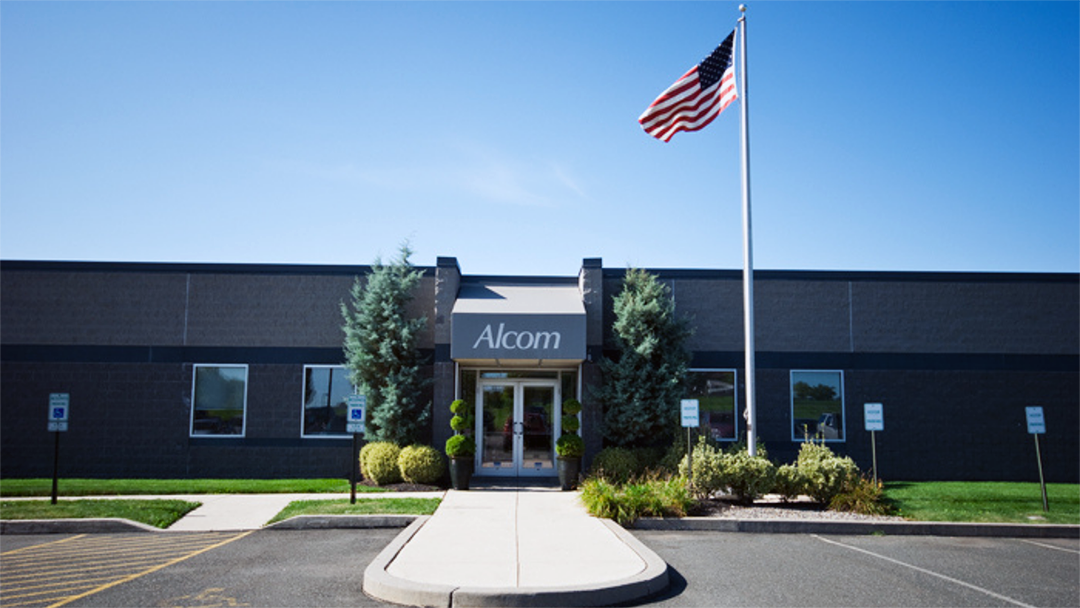 From LeHigh Litho to Alcom Printing
Alcom Printing is a leading provider of integrated solutions for print, direct mail, marketing, and business development.  They offer solutions that include commercial lithography, digital inkjet and toner technology, wide format, fulfillment, direct mail solutions, print on demand, web to print, and laser engraving and promotional product offerings.
Alcom has been in existence for almost 75 years in one form or another.  In 1980 Alcom Printing Group was created as the holding company for Havertown Printing Company, established in 1947, and Lehigh Litho, Inc., established in 1954.  Since 1980, Alcom has acquired six other companies on a continued path of growth.  In 2000, it built a state-of-the-art facility in Harleysville, Pennsylvania, where most of our manufacturing operations occur in a 120,000 square foot facility.  They also have a sales office and a small manufacturing plant in other locations in Pennsylvania.
Doug Yeager's History Within the Industry
Doug became interested in the printing industry when he took a shop elective in junior high school that involved a small printing press, and as they say, he got ink in his blood.  He then went on to Vocational-Technical School, where he further studied printing technologies. While attending school, one of Doug's teachers mentioned higher education was available for the printing trades. Doug began working at Lehigh Litho, Inc. in his junior year of high school as part of the cooperative education program where he would go to school for one half of the day and go to work at Lehigh Litho for the other half of the day. At the time, the local Lehigh Valley Printing House Craftsmen's Club had just established a scholarship in the name of a local industrial arts teacher and small printing company owner, James F. Bucchin, Jr. His untimely passing left a big impact on the local printing community. Many of the printing business owners donated funds to start the scholarship, and it gained interest. The Craftsmen's Club decided to run a trip to Rochester Institute of Technology for any interested high school students pursuing a career in the printing industry. Doug went on the trip and subsequently became the first recipient of the James F. Bucchin, Jr. Memorial Scholarship.
Doug completed four years of study at Rochester Institute of Technology, earning a Bachelor of Science degree in the Printing Program at RIT.  During the summer months, Doug continued to work in various jobs at Lehigh Litho. Upon graduation, he was offered a permanent position with Lehigh Litho.  Doug has been an integral part of Alcom since joining the Board of Directors early in his career. As Chief Operations Officer, Doug has had a key role in many of the technology advancements and investments of Alcom. He is especially proud of the certifications the company has secured. These include the Sustainable Green Printing Partnership and the distinction of being a Best Workplace in America company. Doug's involvement also includes volunteering for the Graphic Arts Association, where he also served as Chairman of the Board of Directors. In addition, Doug is a proud member of the Ben Franklin Honor Society.  This November will mark Doug's 45th year of working at Alcom.
After graduation from RIT, Doug became active in the Lehigh Valley Printing House Craftsmen's Club, where he eventually became Chairman of the James F. Bucchin, Jr. Memorial Scholarship Fund. Doug remained involved with this fund until the demise of the Printing Craftsmen's Club. Doug then began to look for a home for the James F. Bucchin, Jr. Memorial Scholarship Fund. It was then that Doug discovered the National Scholarship Trust Fund (NSTF), now the Print and Graphics Scholarship Foundation (PGSF).  Doug moved the funds to PGSF, where it became an endowed scholarship. He estimates that this scholarship has funded tuition for 50 individuals, many of who work in the printing and graphics trades to this day.

Investing In The Future
Alcom employs career-minded individuals who have received scholarship funds from PGSF. Doug became involved in the PGSF organization many years ago, being a member of the Board of Directors and having served two terms as Chairman of the Board and on many of the committees.
In 2016, Alcom's Board of Directors decided to fund a new endowed scholarship in recognition of the 60th anniversary of the Print and Graphics Scholarship Foundation. "Our ownership of Alcom wanted to make sure the legacy of the company carried on and wanted to give the opportunity to many individuals now and in the future to attend higher education for the graphic arts.  We have seen how a scholarship can help fund the beginning of rewarding careers in our business and the industry," stated Doug Yeager. "We have several team members with print and graphics degrees working in various roles within our company, and we felt a need to find a way to give more students the opportunity of a solid education in our industry.  We couldn't think of a better way than to create a PGSF scholarship in Alcom's name to celebrate the diamond anniversary of the Foundation."
The Alcom Printing Group Scholarship provides young students who are pursuing a course of study in the graphic arts with the opportunity to enhance their education.  This is a meaningful way to invest in the future workforce of the industry.
Looking Towards Tomorrow
The graphic arts industry is challenging and rewarding, offering so many different career possibilities. From designers to prepress technicians to printing press operators, to paper-cutter, folder and binder operators, wide-format specialists and inkjet technology specialists, direct mail, fulfillment, and web portal designers, to estimators and customer service personnel — this industry will continue to flourish now and into the future. However, without the support of foundations like PGSF and the help it provides young people to further their education, our industry will become more challenged. Yes, technology has come a long way from the days of Ben Franklin, but it still requires skilled personnel that understand the technology and have the skills to think creatively and become the future of the industry.  Today there is so much more to our industry than just putting ink on paper. Everywhere you go, you can see products that are a part of this industry.  Just take a moment to look around you. Our future is bright.