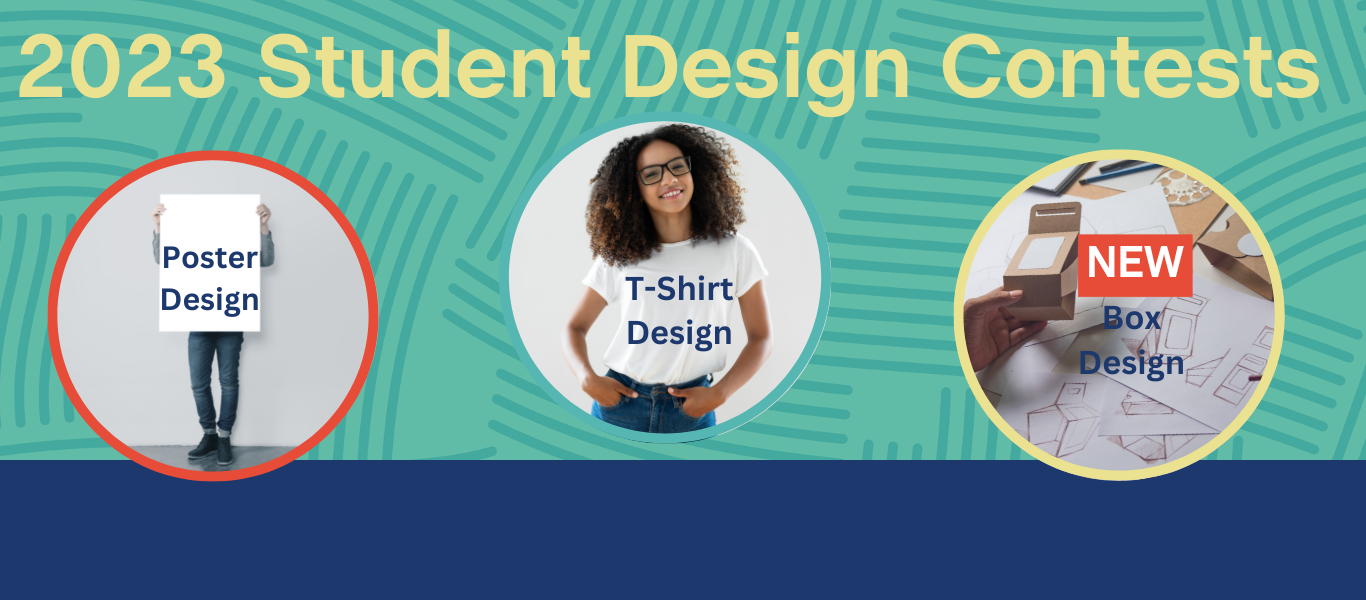 T-SHIRT, POSTER AND BOX DESIGN CONTESTS
SHOW YOUR DESIGN SKILLS!
Each year PGSF awards 200+ college-level scholarships ranging in value from $2,000 to $10,000 and we turn to our student community to help us promote these scholarship programs. This year, in addition to our T-Shirt and Poster Design Contests, we kick off our inaugural Box Design contest; co-sponsored with Electronics For Imaging (EFI).
The winning entrants will receive a $500 check, award certificate, and will be honored in a national news release, on the PGSF website, and on social media platforms. In addition, the winning box design will be produced on an EFI Nozomi Press.
Educators: Please encourage students in your school to enter the PGSF Contests either as individuals or as part of a class assignment or project.
Download, print and share the contest flyer
Submissions open October 1st, 2022 and are due April 25th, 2023. Winners will be announced by mid May 2023.
*PLEASE NOTE: The Box Design Contest is open to College and University Students ONLY