What Would Wynkyn de Worde Whisper (WWWdWW) ?
August 24, 2021 | Posted in: Ken Macro | Student Resources | PGSF Blogs
What would Wynkyn de Worde Whisper?
By: Ken Macro, PhD
California Polytechnic State University, Graphic Communications
Over the years I have become quite enamored with Wynkyn de Worde. In fact, I am currently engaged in research for a book project that I hope to complete in the next year (or two, or three) with Mr. de Worde and his highlighted works as the primary subject.
Wynkyn Who?
For those of you who are not familiar with Wynkyn, he was one of the first printers to set up shop in London during what is called the Incunabula era—or—the period when letterpress printing was in its infancy (1455-1501). Wynkyn de Worde, a native of Flanders (currently Belgium), arrived in London alongside William Caxton who was the first to bring the press to London and—according to which scholar you reference—to England as well.
Mr. Caxton was a seasoned member of the aristocracy—a merchant by trade and an appointed governor of the Company of Merchant Adventurers of London. He frequently traveled to Flanders (Belgium), France (Burgundy), Italy, and Germany (Bohemia) in search of textiles and fabrics. It was most likely in Cologne, Germany where Caxton learned of the new invention of the printing press and moveable type. Living in Bruges (Belgium) at the time, he allegedly opened up a printing shop there, and consequently ran into Wynkyn de Worde (hired as a press operator) where he was successful in convincing him to move to England (Westminster) and open up their own shop for which Caxton would finance and oversee sales. Mr. de Worde was to be if you will, the production and operations manager of the endeavor. This all took place in and around 1476.
Printing on Fleet Street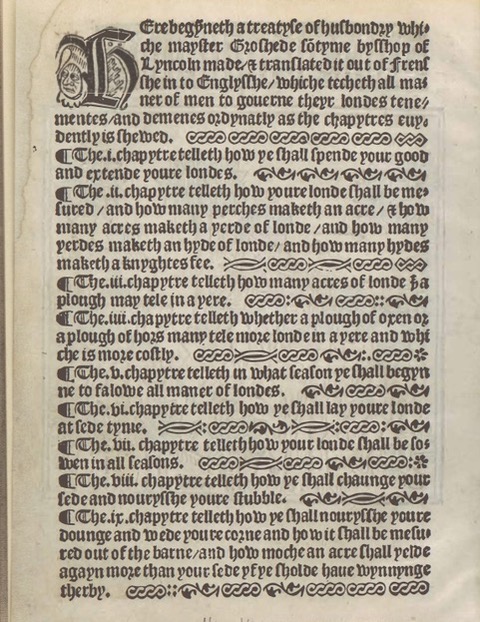 It was well known that Mr. Caxton was a gifted businessman, writer, and translator (he was fluent in French, Dutch, Latin, and English…and most assuredly
German). In his late 50's, he relied on Mr. de Worde's physical skills and talents as a punch-maker, compositor, and press operator to produce many of the famous books to whom he is recognized, Recuyell of the Historyes of Troye (1471); Chaucer's The Canterbury Tales (1476); Aesop's Fables (1484) to name only a few. Upon his death in 1491, and after three years of legal battles with Caxton's son-in-law, Wynkyn de Worde inherited Caxton's business and remained working under the sign of the Red Pale, Caxton's printing establishment located in Westminster Abbey. It was in 1500 that Wynkyn de Worde moved his shop (the Red Pale) to Fleet Street and began selling books in and around St. Paul's Cathedral. This move was a catalyst to the printing and publishing industry that put London's Fleet Street "on the map." Not a scholar, nor writer, Wynkyn de Worde depended upon others to help to acquire content (manuscripts) and translate them into English accordingly. Credited with over 800 publications by the time of his death in 1534, Wynkyn de Worde was considered to be "The Father of Fleet Street" and respected greatly with much notoriety.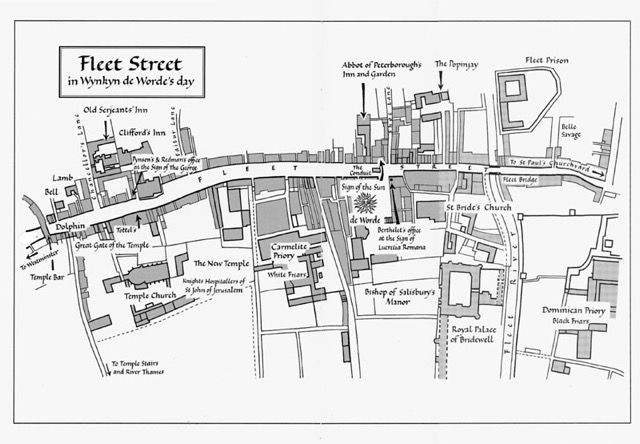 Why Worde Matters
I identify with Wynkyn de Worde. Having started a printing/copying business in a small town in Pennsylvania back in the 1980's, I can relate to how technology can change the purview of business strategy and tactical execution in a socially hierarchical world. In my eyes, Wynykn de Worde was the first true "blue-collar" entrepreneur. He understood the craft of printing, he understood his community and, inevitably, his customer base. And he understood business. As I have thoroughly immersed myself into the research of this printing legend, I often can hear him whispering to himself whilst sitting at the local pub, planning his next project and mapping out his future.
Over the next several blog entries, I will prompt you to consider what Wynkyn de Worde would be whispering. It will provide intriguing historical insight into, perhaps, mapping out your future(s), too.
Until next time, WWWdWW?
Dr. Ken Macro is a professor of Graphic Communication at the California Polytechnic State University in San Luis Obispo, California. He is serving his 21st year. His areas of interest are management (contemporary, production, human resources, and Lean manufacturing), sales, and marketing. He is also the faculty advisor for the Charles Palmer Collection – The Shakespeare Press Museum housed within the department. Ken sits on the PGSF board of directors as an educational institution representative. Should you wish to contact him, his email is kmacro@calpoly.edu.