Roger Gimbel's Popular Print Industry Paperback Now an E-Book
June 16, 2022 | Posted in: PGSF News | PGSF Blogs
Garden City, NY — June 16, 2022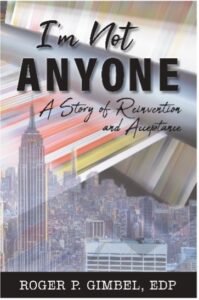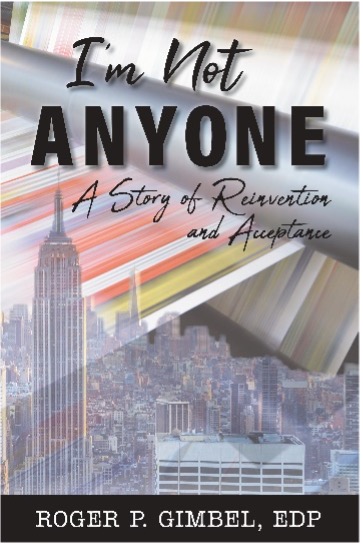 "I'm Not Anyone" by Roger Gimbel is filled with interesting anecdotes and stories covering the author's 50+ year career in the printing industry. The book is now available on Amazon in either paperback or eBook format.
"We've had great feedback from the paperback edition," said Gimbel. "People seem to enjoy the stories about the print business and my observations about industry trends and developments. I am grateful to all the book buyers who have supported the Herman L. and Audrey M. Gimbel Memorial Scholarship. Now we're adding the eBook."
Mr. Gimbel donates the book sale proceeds to the scholarship administered by the Print and Graphics Scholarship Foundation. His contributions impact the lives of college students focused on the graphic arts industry by supporting their education. The new low-cost electronic format will help distribute the book among college students who often have limited financial resources.
Roger Gimbel started his business career working in his father's print shop. Gimbel relates the events that steered his life, and sometimes changed his trajectory in "I'm Not Anyone", interspersed with a narration of developments in digital printing.
As reviewer Lance Drucker writes, "Roger Gimbel could be the most interesting man I know. I didn't realize this until I read his book, "I'm Not Anyone". I knew Roger to be a successful business owner in the printing world. I had no idea of his wild side. Motorcycles, drugs, clothes, clubs, yachts, and Forrest Gump-like experiences with some of the most iconic people in recent history."
Buy "I'm Not Anyone" now at Amazon in either paperback or eBook form.
ABOUT GIMBEL & ASSOCIATES 
Gimbel & Associates is an international management consulting firm working to ignite business growth through digital technologies. As an independent company, they offer clients customized consulting services to achieve their sales and marketing goals. With an extensive background in print services, print production, digital print, marketing communications, database management, training, and direct marketing, Gimbel & Associates helps their clients accomplish their growth and efficiency goals.