Endowment History – PIAG John Dillard Memorial Scholarship
May 15, 2022 | Posted in: Endowments | Scholarships | PGSF Blogs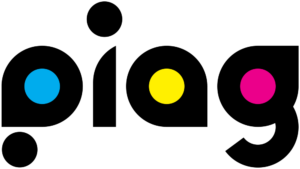 The Printing & Imaging Association of Georgia (PIAG) has served Georgia's dynamic printing and imaging industry for more than 125 years. As the voice of the industry, PIAG supports graphic communicators of all kinds from printers to imagers to designers and beyond. Their three arms (association, insurance, and educational foundation) are there to help students succeed today, and help guide them towards the future.
In 2018, PIAG Educational Foundation announced the inaugural John Dillard Memorial Scholarships. These scholarships will be awarded once again this year to students who are residents of Georgia and are currently enrolled in a high school, postsecondary, or graduate program.
Recipients must enroll in a graphic communication program in the United States. A child or grandchild of PIAG member companies, as well as SkillsUSA Georgia participants, receive special consideration based on the points system. Applications are evaluated and judged during May and June. Recipients will be notified in July and August prior to the school year.
2021 – 2022 Recipients
To learn more about all of our endowed scholarships go to our updated online book. Learn more about the opportunities and benefits of creating an endowment with PGSF on our Endowments page. More questions – contact the PGSF Director of Development, Jeff White.