The Print and Graphics Scholarship Foundation is publishing profiles featuring some of their more than 6000 former scholarship recipients. This series gives you an up close and personal insight into the thoughts and motivations of the former students who are a part of our industry today. As our current employees reach retirement and leave, replacing them becomes an increasingly important factor for many companies. Here is one story…
Shawn McDougall
Heidelberg USA Inc. Kennesaw, GA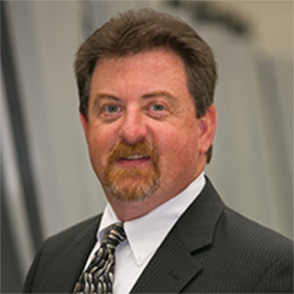 Shawn McDougall earned a Bachelor of Science Degree in Business Administration from Columbia Southern University graduating in May of 2008.
A Profile
How did you first get interested in the graphic arts, or decide to focus on graphic communications in school?
My path may differ from the norm. Originally, I was hired by Heidelberg USA Inc. to serve a 4-year apprenticeship for Sheetfed Offset Press service. After a successful career servicing presses I determined to go back to school and obtain an education in business.
Did you take any courses in high school that were related to graphic communications, or that prepared you for your planned career?
Yes, I took Graphic Arts, although it wasn't my intention that it would become my career.
How do you think going through your education process prepared you for the workforce?
Having received formal education and training for both the technical side of printing and the theoretical concepts of business prepared me for a management role in the Print Media Industry.
In Today's Workforce
What company are you working for now and what types of products and services do they provide to their customers?
I currently work for Heidelberg USA Inc., based out of Kennesaw, Georgia. We are a leading supplier of products and services ranging from, service and training, equipment, and consumables; all aimed developing success for a wide range of printers across a large and diverse industry.
What job did you first have with the company when you started, what position do you have now, and/or what else have you done since joining the company?
I started as an apprentice mechanic, and I am currently a Director of Channel Development in our Service Department.
What do you think employers are looking for in today's workforce and the current industry environment?
Employers are looking for energized people who are excited to take part in the Print Media Industry of the 21st century. Most consumers of print are unaware of the size of the industry that produces it, or the advanced technology that it uses. Complex software and advanced digitalization are not only part of the industry's evolving and emerging digital segment, but also a large part of the traditional heavy iron segment where companies both large and small are searching for talented people to become members of their teams. The print industry is much larger than the general public thinks and offers many rewarding and lucrative career paths.
Is there anything that you have found to be particularly different from what you initially expected, now that you've progressed through your work career for a period of time?
I probably didn't give it much thought before working in the industry, but the influence the Print Media Industry has in the world is amazing to me. My career has brought me around the world, and allowed me to learn about many different countries and cultures. As I meet owners and managers of printing companies around North America, and other areas of the globe, I have come to realize that many of these people also have had the opportunity to reach out past their local areas and learn about what people are doing around the world. The Print Media Industry is truly a global one.
Have you changed your plans or ideas about what area or type of job you might like to have since you first considered the graphic communications field and began studying for a career in it?
Certainly, my first idea was to work with my hands as a service technician. As my career evolved I began to move in a management role. I guess it may sound like an advertisement but, Heidelberg has been a great company to work for and I imagine retiring from here. However, the experience and education I have gained while in the industry is very valuable, and there are many opportunities for me outside of Heidelberg, without ever leaving the industry. I am thankful that I chose this industry and feel confident I'm in it to stay.
What do you see yourself doing a few years from now?
My goal is grow the services business of Heidelberg, and with it see my own career expand into even larger roles.
Was being a recipient of a PGSF scholarship important, or did it have an impact on your future or ability to succeed in the industry?
Absolutely, with the support of the scholarship and other sources I gained my education and experience simultaneously, and managed to graduate without student loan debt. The support of the industry creates a certain sense of loyalty in me and I feel very fortunate to have been able to take advantage of the opportunity.
Anything else that you would like to add?
Yes, I would encourage any person looking for a great career to consider the Print Media Industry. This industry has something for every imaginable talent and skill. There are jobs in the industry which require artistic and creative people while at the same time providing jobs that require more traditional and learned skills such as engineering, accounting, sales and many more. Pretty much any skill set you can think of can be found somewhere in the Print Media Industry.
< Back