The Print and Graphics Scholarship Foundation is publishing profiles featuring some of their more than 6000 former scholarship recipients. This series gives you an up close and personal insight into the thoughts and motivations of the former students who are a part of our industry today. As our current employees reach retirement and leave, replacing them becomes an increasingly important factor for many companies. Here is one story…
Mike Barry
Fujifilm North America Chicago, IL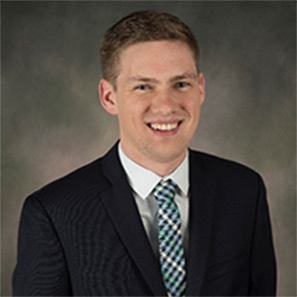 Mike Barry graduated from Ball State University with a Bachelor of Science in Graphic Arts Management in 2012.
A Profile
How did you first get interested in the graphic arts, or decide to focus on graphic communications in school?
It was more or less on accident. I took a vocational program while I was in high school
on a whim and ended up loving the industry.
How do you think going through your education process prepared you for the workforce?
The degree I got definitely helped me get an in with a large name internship, which then in turn helped jump start my career. However, the school I attended was not really current in digital technology, so most of my knowledge in digital print has been obtained through on the job training and self-­‐education.
What company are you working for now and what types of products and services do they  provide to their customers?
Fujifilm North America, Graphic Systems Division. Fujifilm GSD is a supplier of all types  of equipment and supplies to the Graphic arts industry.
In Today's Workforce
What job did you first have with the company when you started, what position do you have now, and/or what else have you done since joining the company?
I started in the Technology Demonstration Center at Fujifilm and have since moved into Product Management. Currently I am the Product Marketing Manager for Digital Solutions, with a focus in Inkjet and Packaging.
What do you think employers are looking for in today's workforce and the current industry environment?
Motivated and ambitious people with a knowledge of the print market.
Is there anything that you have found to be particularly different from what you initially expected, now that you've progressed through your work career for a period of time?
Going through school I always thought I would end up on the "Print Provider" side of the industry. Being on the supplier side is like nothing I would have expected, but I love it.
Have you changed your plans or ideas about what area or type of job you might like to have since you first considered the graphic communications field and began studying for a career in it?
No, I've been lucky enough to "fall into" a job that I love, related to Graphic Arts.
What do you see yourself doing a few years from now?
Hopefully continuing to work for Fujifilm continuing to help the company's significance in Inkjet printing.
Was being a recipient of a PGSF scholarship important, or did it have an impact on your future or ability to succeed in the industry?
The PGSF scholarship helped me to afford my degree, which I would have struggled to pay for otherwise. I do not believe I would be in the position I am today without the degree.
< Back