A Lifelong Career in the Graphic Arts Industry
January 11, 2023 | Posted in: PGSF News | Careers Resources | Testimonials | PGSF Blogs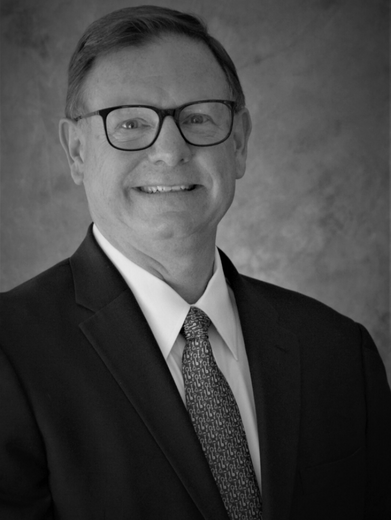 The following are the thoughts and a walk down a career pathway in the print industry from our own Jeff White, PGSF Development Director. This was pulled from the Book of Wisdom Addendum published and distributed after being inducted into the Ben Franklin Honor Society, Fall 2022.  Learn more about the society at printing.org
"When you come to a fork in the road, take it!"
—Yogi Berra
You may wonder why I would open with a quote like this from such a "sage literary giant." The reason is that my career in the graphic arts industry would not have happened had it not been for a decision I made after my first year of college at Hofstra University on Long Island, where I grew up as a child. During high school I had to decide my near-term future and what career path I planned to take. In high school, my favorite subjects were always science, especially biology and chemistry. However, I was also incredibly involved in theater and had a passion for music, including playing guitar since I was five. I really had no clue as to what I wanted to do because everything I did, I enjoyed, except math.  After many months of deciding on my future, I took the "fork in the road" that led me to a pre-med curriculum at Hofstra.
Some Additional Background
I am from a family of Printers. My Father ran a small letterpress and offset shop in Rego Park, New York. He had a Miehle Vertical, Windmill press and a couple of Davidson offset presses. My grandfather started the company before WWII started. My dad's brother was also involved in the graphic arts but from a different side as he worked for R. Hoe & Company in New York, that eventually became Wood-Hoe and then a part of MAN. Lastly, on the first date with my highschool sweetheart, and now my wife of 43 years, I met her father who was a platemaker in New York City working for a printer on Varick Street in lower Manhattan.  So, needless to say "ink was in my blood."
I started working at my dad's shop probably when I was about seven years old. I would have simple jobs such as cutting up pads (later I was allowed to use the brush to glue the pads), picking up product off the end of the Baum Folder, and helping to carry jobs out to peoples' cars when they picked up their work. I continued to learn all about printing and some of the fun jobs that you could do such as resorting hand-type and melting down lead for the Ludlow typesetting machine. At age 10, I eventually was old enough to start running the Windmill press but still could not master the Miehle as it was too tall for me to remove copies out of the delivery. I was very proficient at setting Ludlow type, and can still remember the layout of the cases where type was stored, and where in the cases to return the matrices.
There were many fond memories of working at my dad's shop. When I needed a job in high school, I started looking around my local town of Farmingdale to see if there were any printers that would give me a job. I was hired at the first place I applied, Jamar Printing. It was a small shop that primarily did offset printing and produced a lot of computer software manuals among other general commercial work. It was a fun place to work, and the three owners were very active in the business. The owner, Al, let me work afternoons in high school and fulltime during the summers. When I went to Hofstra, he let me work only two afternoons a week because he wanted me to spend time on my studies. After a couple of years, the company moved to a larger location and installed a small Didde web press that I leaned to run, and really enjoyed.
A Change in Direction
After a year at Hofstra, I decided that I did not like being in the program, and had no real desire to become a doctor or dentist. So, now I had to decide what "fork in the road" to take. I always heard, "do what you love, and it won't be a job." Well, I had experience in printing but never knew that you could have a career in the business. I had no idea what or where the Rochester Institute of Technology (RIT) was, and didn't even know where Rochester was! However, after learning about RIT I decided that it may make sense to look at the school and apply. It all happened very quickly. I applied in early August and started the first week of September. I visited the school and was amazed at the Gannett Building there that housed printing equipment that I had never seen before, and technologies that I was unaware of such as flexography and gravure.
After three fun years at RIT, and being married the last 15 months, we moved to Hartford, Connecticut, and I started a job as a customer coordinator at The Travelers Insurance Company. Travelers hired four RIT graduates that year, and there were already many employed in the operation. The plant covered 250,000 square feet and had about 350 employees working three shifts, five days a week. This did not include the duplicator division that ran primarily Xerox and Multigraphics equipment, and employed another 90 people.  It was amazing to observe the amount of printing produced by just one insurance company in the 1980s.   After three years in the coordinator job, and many fond memories including managing all the printing for The Masters golf tournament and the 1981 World Figure Skating Championship. We produced all of the daily results books overnight to deliver to the Hartford Civic Center each morning. After three years in that role, I was rotated into a new role that really changed my entire career outlook, and eventually ended me up where I am today, in Pittsburgh, Pennsylvania.
The Travelers Printing Center (TPC)
I joined the Travelers Printing Center (TPC) that had its own Research and Engineering team consisting of five people including our director, Jim Henerson. I was assigned to this group in 1984 after my stint in customer service ended. The role was interesting because our job was to look at the overall operation and then research new methods, equipment, supplies, and systems that would improve the quality, delivery, and cost of print. It was here that I learned several life lessons from the person who was my mentor, Jim Henderson. Jim served in the Navy and was in the reserves when I began reporting to him. He was also an RIT graduate.
I learned many life lessons from Jim, and he also was the individual that sparked my interest in giving back to the industry. He was instrumental in getting me introduced to the industry on a much larger scale. The mid-1980s was when the PC had its advent, and Travelers, as an IBM partner, was among the first to get a PC.  It was setup in a special booth because not everyone was allowed to use it. It cost over $5,000 and ran MS Dos with two floppy disk drives. We at once started to find ways to use it to automate our projects as well as do spreadsheets with an early version of Lotus to simplify our budgeting process that had previously been done with pen and paper. I fell in love with the PC and the opportunities that were given with something as simple as Lotus and the ability to program macros to automate processes. The first major project that I worked on was to better manage the scrap we produced in the plant, and use that data to find ways to reduce our waste, whether that was from the planning perspective or just due to problems on press or in the bindery. The program worked great and helped reduce waste in the operation. I wish I could remember by how much, but it was a long time ago.
A Masters Degree and the R&E Council
I was now hooked on computers and what we could do to improve the operation. Jim suggested that I consider returning to school if I liked computers that much, and Traverlers would be happy to pay for it. So, I decided to get a Masters of Science degree in Computer Systems Management from Rensselaer Polytechnic Institute. Jim also made it easy for me to do my studies, as he would allow me to fashion my school projects around my work. One class was a database design class and the deliverable from the class had to be a working piece of software that could be marketed. For my project, Jim suggested I do something to help manage Material Safety Data Sheets (MSDS) that were going to be required by OSHA in all businesses by 1987. We previously had them in notebooks in many locations around the plant, but they were analog and not stored digitally anywhere. The goal of the project was to have a digital record of the MSDS's in use, as well as providing the ability to search for chemicals and other attributes within the MSDS. The program worked and they used it late into the 1990's. Writing this program was the first turning point for me and for the industry. Jim was the president of the Research and Engineering Council of the Graphic Arts (R&E Council) that was later acquired by the National Association of Printers and Lithographers (NAPL) that later became the National Association of Printing Leadership. Jim hought it would be great for me to present at the R&E Council's next conference. For those of you who are not aware of the R&E Council, it was:
An organization established in the 1950's at a time when web offset technology was in its infancy and there were many technical issues that needed to be resolved. The council's mission was to bring together printers, equipment manufacturers, suppliers, and educators in order to talk about issue that they had and ways that they had resolved them.  The council expanded over the years to include the Bindery, Electronic Pre-press and "DNPS" or Digital Networked Production Systems. DNPS was started in the early 1990s and its goal was to work to find ways to have systems "talk" to each other. It was a group that worked to make JDF [Job Definition Format] a viable method for data exchange between equipment and software.
This speaking engagement was in Pittsburgh in the fall of 1986, and my first business trip. I was privileged to meet many top industry leaders at that event, many of who I still look up to.
My Next Challenge
Now that I had graduated from RPI as well as RIT, I was looking for my next challenge. This was the late 1980s and computers were taking a foothold in the industry. The TPC always was advanced when it came to following industry guidelines for costing, estimating, and performance standards. We had volumes of the PIA PAR studies that we used to benchmark our equipment. The PAR guides held expected performance metrics for a myriad of equipment and operations. For example, how long does a four-color make-ready take on a 38" Miller two-color press? The TPC had standards for some operations, but overall was mostly concerned with costing data and productivity measured by looking at each operator's chargeable vs. non-chargeable time. It was extremely basic, but there was an IBM mainframe system in place that allowed manual timecards to be entered into a system and ran in a batch. Timecards were keyed in overnight by the data processing input team. The system provided detailed costing information that we used to bill back all charges to the customers. There were a couple of issues with the system. It was not timely as it was six weeks before the reports could be run after the timecards were entered. The other issue was that everyone's timecard had to account for exactly 7.5 hours of time per day. Therefore, many operators filled in the job numbers on their time tickets and then filled out the times at the end of the day so they could get to the 7.5 hours. It was not exactly accurate, but it worked.
The plan was to replace this incredibly old system (designed in the 1960s) with a modern system that had real-time data collection.
Wisdom Point #1
Treat everyone in the organization with respect and never believe that you are any better than anyone else.  When I first started at Travelers, I was on a six-month indoctrination program and spent several weeks working in each department. I was able to clean oil from under the presses, re-sort type, do paste-ups, collate books in the bindery, etc. When asked to do anything by anyone, I jumped at the opportunity. Several years later when training 350 people on using electronic time tickets, the relationships I had built up with all the staff served me well, and we were able to get all of them using the system within a month.
After several more years at Travelers in the printing operation, I was promoted out of Printing to the Data Processing department to Director of IT for data processing services. This meant that I now oversaw the IT for all of the printing operations as well as any support teams that worked for IT.  At about this time we approached another fork-in-the-road. Having made it to the director level at Travelers, any future promotion would be far off and not guaranteed. Unexpectedly, I received a phone call from my old customer service rep at Logic Associates. She was in California and moved there to open a West Coast sales office for the software company. After about a year, she wanted to move back to Vermont and wanted to know if I would like the job in California to do sales for Logic. Two days later my wife and I decided to take the job and move from Connecticut to the San Francisco Bay Area.
Wisdom Point #2
This was the second of many moves we made, and the decisions were made quickly, and we always looked at any move as an adventure.  Always believe in yourself – our motto was "What's the worst that can happen?" We both had faith that if we failed at the new adventure there was always something new, we could try and would grow from the experience.
Moving to California was a substantial change for two people who had spent the first 34 years of their lives living in the northeast. In fact, I had only been to California once before deciding to move there. In addition to the new "state," I was moving from a company that had 35,000 employees to one where I became employee 51. The time difference to the East Coast also meant that communication would not be as easy as being in the office. It is hard to remember, but in 1992 there were no cell phones, if you had a car phone that was extravagant.
Remote computer access was via a 2400-baud modem and all character based except for the Prodigy Service. I was also now "selling" Management Information Systems (MIS) to printers in the western US, and I had no sales experience at all. My background was in printing and technology, so sales was something completely new to me. Success did not come quickly. Printers still were not enamored with buying computer systems (many still are not enamored with it today) and my job was complicated by a recession that hit in late 1992 and early 1993. Logic was also concerned about how to support and service clients on the West Coast due to the time zone differences as well as the communication capabilities. All support at that time was done via dial-in to the client's system, as few printers had an IT staff that could manage this on their own. So, with all the concern for time zones, the first sale that I made was in Hawaii, meaning that the time difference was now five hours, making things even more complicated. However, the installation was successful, and I had my first sale. My next sale, and one of the largest for the company, was even a bit more of a stretch.
My Next Sale
While at PRINT 93 in Chicago, we were approached by a group from Auckland, New Zealand. They were in the market for an MIS and could not find anything in their local market that would fit their needs. This is somewhat ironic, as many years later we acquired the company that was the largest MIS vendor in the area. So, the next big "fork in the road" was to decide if Logic wanted to consider selling a system, not only in a different time zone, but also in a place that had different days twice a week. The management team, and most of the people who worked there, were a bit skeptical that we could successfully install and support a company in New Zealand. However, they had a highly trained IT staff that knew the operating system. So, my second MIS sale was completerd, and with a very successful implementation, we decided that we could expand our market reach and started looking for other opportunities in the APAC region. This was an exciting time for all of us and we next sold a system to the largest printer in Australia at the time. They had many publications plants that were primarily located in all the major cities in Australia and New Zealand. It was a very large sale and again we won over the local competition. I had the pleasure of taking many trips to the region to help demonstrate the product to all the plants, as well as having a wonderful opportunity to take in many sporting events in Melbourne, including the Australian Open, the Formula 1 race, and many Australian-Rules Football matches. I still have many friends from Australia because of the time I spent with them and their families.
Our next "fork" was rapidly approaching, yet we did not know it. Each year Logic had its annual users meeting, usually in Providence, Rhode Island. Nick Orem and Warren Loomis, the owners of Logic, presided over the annual three-day event. This year at the opening, instead of both of them there, it was just Warren addressing the crowd. Nick was nowhere to be seen and worried about all of us. However, it turns out that Nick was on the West Coast wrapping up a deal to purchase Covalent. Covalent was the company that pioneered automated data collection for the printing industry. Its focus was on making it easy for the operators to input their time, and from 1986 onwards their large blue keypads were found throughout the world. Many likened them to a McDonald menu system where operators were prompted through their input, and only had to push buttons with names and pictures on them to do their job. Covalent also had acquired Auto-Count many years before. Auto-Count was a major driver for waste reduction in web press printing.
The purchase of Covalent opened new markets for MIS sales of Logic. Neither company had a permanent presence in Australia, but both companies had large system sales in the region. Covalent did have an office in the United Kingdom, and the Managing Director there was also managing all of the sales in APAC and in Asia.  He was looking for a change and decided that he wanted to move to Australia and open a permanent office there that could support both the Logic and Covalent customers. This meant that the MD's role in the UK would be open. This was all mentioned in Warren's opening address to the attendees at the event, and Nick was not in attendance yet as he was flying back from California. Here is where our next "fork" came.
Our Next Fork—Moving to the UK
Speaking with Warren later that morning, I asked, "Who was going to take the role in the UK? He said he had no idea but wanted to know if I would be interested. I said, "Let me check with my wife (who was in California), and I'll let you know."  So, I phoned her a short while later and asked if she would you like to move to the UK for me to take a job with Logic. She said sure! So, I told Warren and Nick that I'd be interested in the new role, and would be happy to run the office in the UK. This all happened within about three hours. That night at the opening dinner they announced that I would be taking the new role. There's nothing like making a quick decision about a life-changing event, but again we both believed that it would be fun.
Moving to a new country was very exciting. Moving to England should have been quite easy; they speak the same language! We moved on January 1, 1997, and found a flat in Windsor, the one with the big castle and a Queen. It was an amazing life changing experience. I wish everyone in the US could have the same opportunity to gain experience about another country in depth: the people, the culture, the food, and the beer. It took about six months to become comfortable in the new country and understand how to be successful living there.
Printers in the UK and Europe are remarkably similar to printers in the US, with the exception that most already had an MIS system in place. There were at least six or seven local MIS suppliers serving the market who understood the culture, the accounting requirements, and basic expectations of what is required to be a good system. In the US, the Logic and Covalent systems were among the top three systems with Hagen being the third. In the UK and Europe, we were the smallest with the most hurdles to overcome. However, we made a lot of progress. I managed a team of seven people who were supporting about 40 customers in the UK and APAC. The printers in the region were highly automated and were eagerly investing in JDF and other processes that would allow them to minimize "touches" in their workflows. The cost of labor and regulations were much higher there, and anything that could be done to reduce cost was of paramount importance to them.
A Surprise Development
We really enjoyed living in England and we were starting to be more successful in selling out products. All was good until October of that year when Nick called and said he needed to speak to me. Now, the original plan was for us to stay in the UK for three to five years. There were some problems back in the US with the sales team, as the person who replaced me in California was not working out, and the salesperson in Chicago resigned. We were asked to move back to the US and resume a sales career (something I was not thrilled about) but it was for the good of the company, so we moved back to the US exactly one year later on January 1, 1998. Neither of us wanted to move back to California. We were looking for someplace warm, and both of our families had relocated to Florida. However, after a few hours of discussion, Nick thought it would be ideal for us to move to Chicago. I had only been to Chicago for industry expositions, and most of those were in November, so I knew how cold it could be in Chicago. I was concerned when I had to tell Karen that Nick wanted us to move to Chicago, but she was thrilled. She loved the city, having visited many times for business. So, I was back in sales and living in the suburbs of Chicago.
Chicago is a beautiful city; the people are great and it was the heart of the printing industry in America. Sales were much easier there than in Europe or California, and the company did quite well.
The Next Chapters
The next chapter was about to unfold. In late 2000, a new company was formed that was buying up all the MIS systems in the US. The company was PrintCafe, and in the span of a few months they purchased Logic, Hagen, Program Solutions, Prograph, and PrintSmith into one company to serve the MIS needs of any size and type of printer.
When Logic was acquired, I was in sales in Chicago, in a role I was not crazy about but I was successful.  Now there were seven salespeople in Chicago, more than was needed to serve that region. So, I started looking for other avenues to pursue. Nick was put in charge of M&A for PrintCafe, and his role was to look for ways to expand our reach beyond the US and the countries that we already did business in. He asked me to come work for him and get out of sales that I eagerly welcomed. For about two years I traveled the world looking for potential acquisition targets and selling the vision of PrintCafe to large printing companies. The first year I traveled about 200,000 miles including  trips to Australia and New Zealand.
PrintCafe ran into financial difficulties in 2002. One of the fastest-growing tech firms in the country, PrintCafe wound up as the second worst-performing IPO of 2002, with a stock selling 90 percent off its IPO price, according to Renaissance Capital, a Connecticut-based research firm tracking deals on ipohome.com.
I was lucky and stayed on at PrintCafe, but my role expanded and I was put in charge of the western region sales team. This lasted for about another two years at which time the finances of PrintCafe were worse and CREO was looking to buyout the company. A bidding war erupted for the company, as the technology that we had was exceptional and better than anything else in the market. Electronics For Imaging (EFI) ended up "winning the war" and I was now a part of a company that I had some history with, because back in my days at Travelers, we were a beta-test-site for the Fiery system on our Canon color copier.
Landing at EFI was the best thing that could have happened to PrintCafe and me. They had particularly good tenured leadership and they were truly interested in what a software company could do to help their business. I spent the first few years working for them in sales management, and after a few years ended up as Director of Sales for all of MIS worldwide.
During the late 2000s and up to 2020 when I retired from EFI, my role changed several times. In fact, the next "fork in the road" came in the summer of 2008. EFI acquired the last major MIS offering in the US, a company called Pace. Pace was a browser-based system, the really first successful one of its kind. Adding Pace to the EFI family meant that the older legacy systems of Logic and Programed Solutions could be eventually retire, as both of those systems were written on old technology and were difficult to upgrade. With the acquisition of Pace, I was approached by the CEO to see if I would be interested in a new career at EFI and to move out of sales. I was certainly interested, so I took on a new role as GM/VP of the Monarch Software Group. Monarch was the old Hagen system, rebranded and connected to Prograph Planner. The software was primarily directed at exceptionally large multi-sites and multi-lingual printers around the world.  The catch with this new role was that it would require another family move. This time I was given a choice of locations. Hagen was in Minnesota and Prograph was located in Pittsburgh, where most of the management for the MIS business was located. My wife and I easily chose Pittsburgh as we traveled to Pittsburgh many times to meet friends, so we were familiar with the locale. It was also the home of the Graphic Arts Technical Foundation (GATF), and I had worked with that organization quite often. So it was off to Pittsburgh!
Two days after I accepted the new position, and the associated move to Pittsburgh, Lehman brothers collapsed followed by several other large financial institutions. Our home in Illinois would not sell for over three years. During this time, I commuted weekly from Chicago to Pittsburgh. It was a difficult time, but we made the best of it.
Now I was able to work with some of the top printers in the world and show them how we could help them automate and improve their businesses. Great strides were made during these years in the software, the implementation process, and the support.
Several years later more changes were to come to EFI's MIS business. In 2016, I was presented with another challenge as the original owner and GM of Pace decided to pursue other opportunities. When that happened, I was offered the GM role of Pace as well as six other MIS system that EFI had acquired during the last five years. It was a fun job. I was able to work on acquisitions of five other MIS systems during this time. One was in the US, but the rest were in England, Germany, Belgium, and Australia. My passport was very full from visiting each of these sites several times a year. One thing was consistent and that was all the printers were looking for ways to drive costs out of their business and had to find ways to automate many of their processes. Our software was critical to each of them to do this.
Retirement? Not So Fast!
Late in 2018, I decided that it was time to retire after a lengthy career at EFI. I spoke to my boss in December of 2018, letting him know that I planned to retire at the end of Q1 in 2019. He did not think that was a good idea and convinced me to stay until the end of the year. So, my official retirement was the last day of 2019.
You would think that this would be the end of my career in the industry. However, the best was yet to come. Many years ago, I attended an R&E Council event and a speaker brought up the Print & Graphics Scholarship Foundation (PGSF). I had never heard of the organization, but I was hooked on what they were doing to help young students further their education in the graphic arts industry. It turns out that I already knew many of the people who served on their board, and in 2003 I joined their board.
A friend of ours, a fellow printer was working for PGSF in a part-time role helping to raise funds for the foundation, and he was eager to step down from that role. He and I met in Las Vegas in 2019, and he wanted to know if I would be interested in taking on his role so that he could finally really retire. I was happy to take on the role, and that is where I am today. Working a few days a week with a talented team of people giving money to students and trying to spread the word about "print" to the younger generation. If you would like more information on PGSF you can go to the website at www.pgsf.org where you can also donate.
Finally, my last words of wisdom: One thing that never enticed me or motivated me was more money. I always looked for ways that I could do something new and exciting, and I was able to do that for 12 years at Travelers and for 27 years at EFI. I never actually did the same role for more than five years, and sometimes the roles only lasted one or two years. I have learned a lot and I have met some of the most wonderful people you can imagine. My time at EFI allowed me to experience the world as few others can. The best part was the people and remains the people. If you are happy in your job and love what you do, the money becomes secondary.
I will end with this quote from a famous golfer: "Any decision you make in your life that's purely for money, usually doesn't end up going the right way."—Rory McIlroy. That is pretty much how we made our decisions about where to move and when to move. We never turned down an opportunity that was presented to us and, overall, we have been incredibly happy and pleased that we both came from families of printers.
————————–
ADVICE FROM JEFF WHITE
No Buts – I read this somewhere in a leadership book.  Too often when an employee does a great job on a task, presentation, client meeting etc., we are happy to say to them – "Nice Job  But."  As soon as you say "But" you have removed the compliment by qualifying it.  Keep your "But" to another day when you can discuss with the employee how they may have approached something in a different way.
Three Ideas – I managed teams all over the world in a myriad of time-zones and at various levels of management skill.  Whenever one of my managers came to me with a potential problem or issue, I asked that they come with two or three potential solutions that we discussed and determined the best plan.
Spend your companies money as if it were your own.  I traveled quite a bit and always lived by the advice of my mentor – Don't spend on anything or anyplace that you wouldn't do with your own money.